Posted on : 15-Mar-2009 | By : admin | In :
Show all
Cool 2 column that has a woody feel to me but its actually papyrus. Something Eyptians used to write on and the name of our wordpress theme.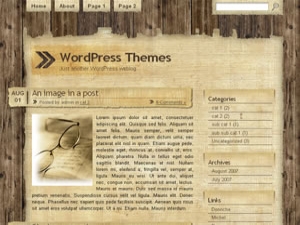 By downloading this theme, you agree that you:
1) You may not resell or redistribute.
2) Author credit link must remain intact.
Check out this cool theme Download Link | Preview Link
Need help? Contact us