| By : admin | In :
Show all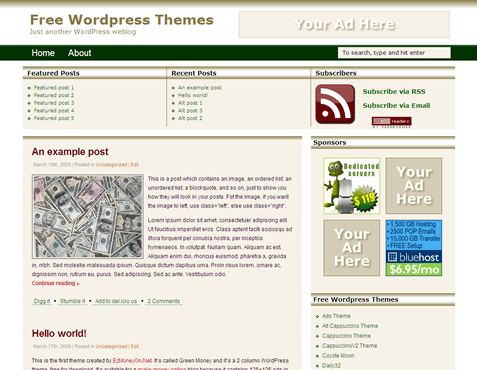 White Cappuccino is a variation of Cappuccino theme. It is WordPress 2.3.x compatible and it's widgetized. It contains above the content Popular post or Featured posts and Recent posts. The subscribing section is also above the fold and it is "very" visible.
For the Popular posts you have to install the Popularity Contest plugin, which you can find it in the plugins directory from the archive. But if you don't want to install this plugin, in that box will be displayed your Featured posts, which you have to edit them.
View a live demo of the White Cappuccino theme.
Download the White Cappuccino theme.
Need help? Contact us