Posted on : 04-Mar-2012 | By : admin | In :
Show all
GridyWp Free Gallery WordPress Theme utilities the latest technologies in WordPress including custom menus, backgrounds and featured images. This fantastic weight loss and health theme boasts easy-to-use admin options and widgets.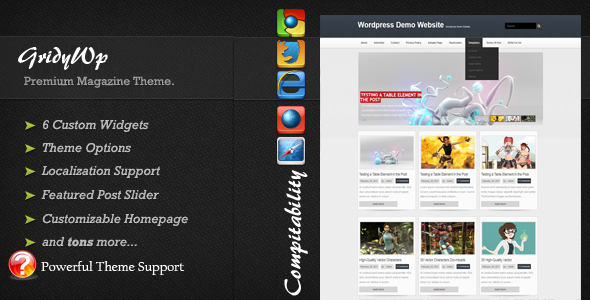 DEMO
License: Use free with footer intact.