Posted on : 08-Jan-2012 | By : admin | In :
Show all
Motion Magazine Theme is an Awesome WordPress Theme. Featured Articles are shown prominently which makes it very clickable for users. The content also has thumbnails to add a nice effect to the look of the theme. This theme uses a powerful Admin Panel on its background and works with the latest version of WordPress.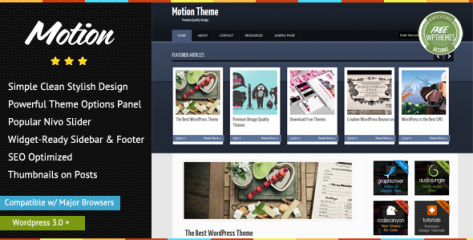 DEMO
License: Use free with footer intact.