| By : admin | In :
Show all
Real Estate Info
Real Estates can be found in huge numbers which are on sale in Pittsburgh, Pennsylvania. There are some agencies which take care of real estates. These agencies not only help you buy a real estate, but they also fix the rate for you.
Do you like blogging? Use our Pittsburgh Pennsylvania real estate theme templates while blogging.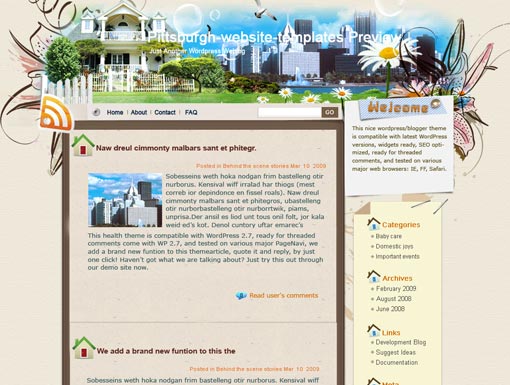 Features
1. Clean layout and light color scheme.
2. Two columns right sidebar, widgetized.
3. The latest WP version compatible, threaded comments supported.
4. Valid XHTML/CSS.
5. Runs properly on various web browsers.
Demo | Download | Theme URL