Posted on : 11-Aug-2009 | By : admin | In :
Show all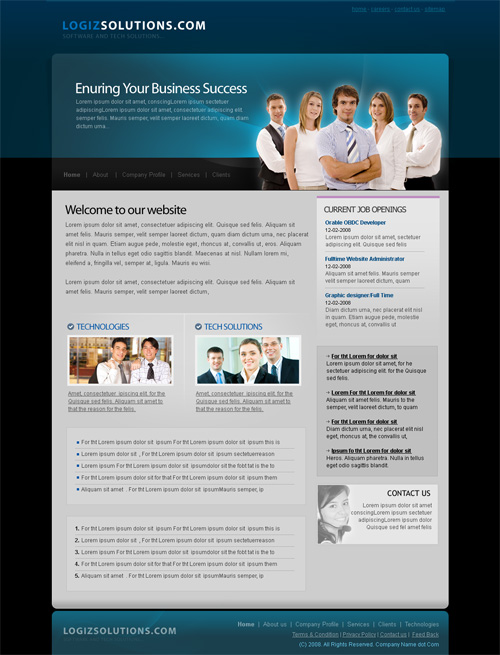 This template offers a deep blue sky blue background meeting with a black background in the horizon. With a real team feel, offering a true impression of a solid organization. The layout is good in an easy to understand interface and a sensible use of space.

If you are a young company that wants to project a vibrant image, show that you are true team players then this template works well for. Not taking the politically correct route of a having a multicultural team
photo this image represents three Caucasian males and two Caucasian females.
This website template is xHTML and CSS compliant
Need help? Contact us