Posted on : 15-Mar-2009 | By : admin | In :
Show all
cleangreenpoker
Clean Green Poker theme is a sleek and professional gambling wordpress theme.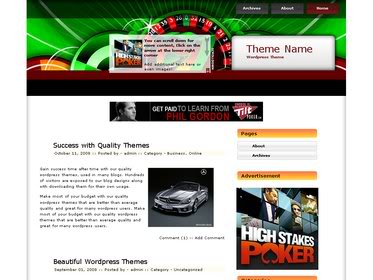 License: Free to use must keep footer intact AS IS
This post originally appeared at WordPress blog themes for free. Visit us for more free wordpress themes!
Need help? Contact us