Free IThemes wordpress themes
Posted on : 09-Sep-2009 | By : admin | In :
Show all
Posted on : 02-Sep-2009 | By : admin | In :
Show all
bSocial WordPress Theme
A great wordpress theme from iThemes, Highly optimized for search engines, bSocial makes a great magazine/social website. with a very easy layout to follow, widget sidebars, a social networking link navigation section at the bottom of the page, edit and change your menu as you see fit, 7 different layout styles to choose from, rotating featured images and so much more. A very nice social style theme by iThemes.
| Download Now | Downloads [936] | Preview |
Need help? Contact us
Posted on : 30-Aug-2009 | By : admin | In :
Show all
Yukon WordPress Theme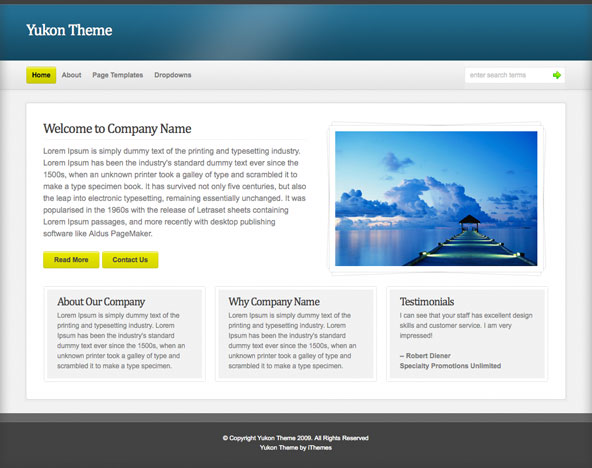 A really nice looking Business wordpress theme by iThemes. It has all the simple features you could want making your blog easy to get around making life for your reader much less confusing in finding what they are looking for. Yukon comes with extendable drop down menus, a Picture on the blogs homepage prefect for your businesses Logo, A choice of 8 different colour schemes from Blue, Gray, Green, Pink, Plum, Red, Rust, Turquoise. A Great Business WordPress Theme for anyone.
| Download Now | Downloads [519] | Preview |

Need help? Contact us