Posted on : 26-Dec-2011 | By : admin | In :
Show all
TechnoBlog is brought to you once again by your friends at mauhab.com, this free premium wordpress theme is professional, clean and will leave your visitors coming back for more. If you are looking at creating a professional looking technology website or blog then this theme will defiantly suit your needs. Ontop of the premium design this theme has been loaded with themes including: Feature posts, Adsense ready, Gravatar ready and loads more!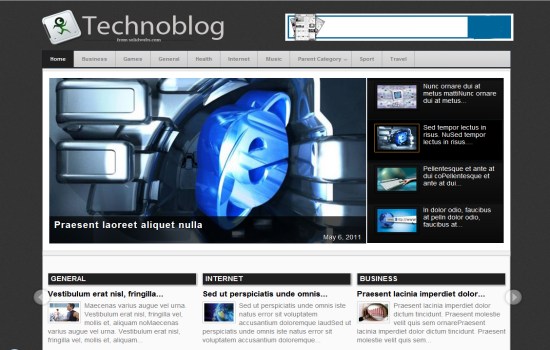 DEMO
License: Use free with footer intact.

Need help? Contact us