Posted on : 29-Dec-2011 | By : admin | In :
Show all
Cresima Portfolio/Photography Magazine Theme is a clean yet sophisticated portfolio theme, which can be used to show off you work, or even display your photos. This theme uses a powerful Admin Panel on its background and works with the latest version of WordPress.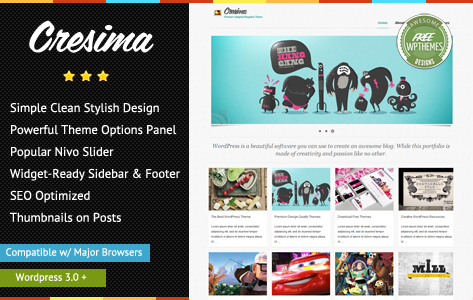 License: Use free with footer intact.