Posted on : 01-Dec-2010 | By : admin | In :
Show all
Okles WordPress theme comes ready for automatic thumbnails creation, allowing you to post an image in the post and it will automatically get added and resized to the proper format on the front pages and archive pages.
We don?t use timthumb for this theme, which guarantees fast loading with no additional resources used by the server and the host?s CPU. The design is ready for 125*125 ads, 468*60 banner at the header and adsense for single posts.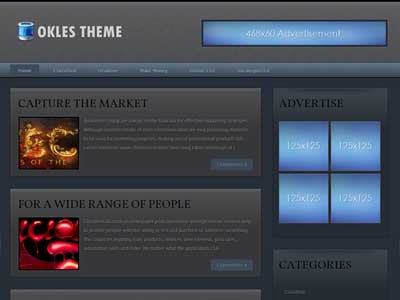 Live Demo | Download | WordPress Theme

Need help? Contact us