Posted on : 24-Jan-2012 | By : admin | In :
Show all
Wedding is a magazine wordpress theme. It is widget ready, it comes with "Use as featured Image" for post thumbnails. It is pink, beige and light violet and it has 2 columns.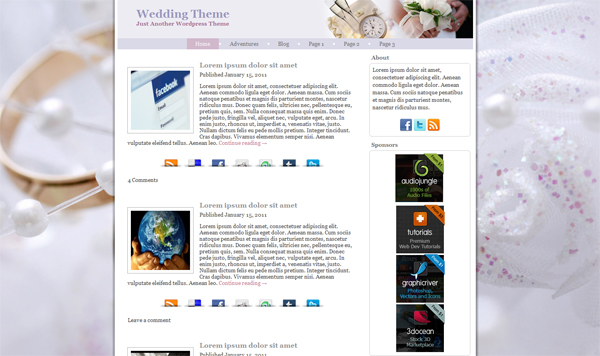 License: Use free with footer intact.

Need help? Contact us