Posted on : 01-May-2009 | By : admin | In :
Show all
Affluent
Affluent, Great theme for your marketing, business or success principles blog. Ample space for ads and a tailored two column theme compatible with WordPress 2.7 and above.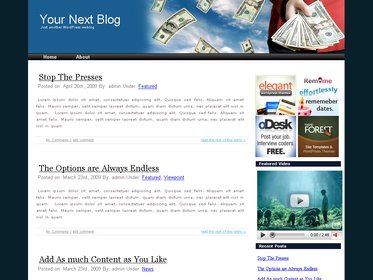 License: Free to use must keep footer intact AS IS
Related Themes
This post originally appeared at WordPress CMS themes for free. Visit us for more free wordpress themes!
Need help? Contact us